RAUL MOAS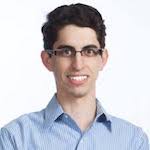 Raul Moas is the Managing Director of AGP Miami, an angel investor network that brings together active, like-minded angel and early stage investors who are interested in sharing their deal flow and collective expertise in evaluating high-quality investments.
Prior to joining AGP, Raul served as the Executive Director of Roots of Hope. Raul is passionate about Greater Miami and deeply involved in making his community a better place. As a member of the Global Shapers Miami Hub, the young professional arm of the World Economic Forum, Raul focuses on promoting equitable development in Miami. Raul is also a member of Class VIII of the Miami Foundation's Miami Fellows program. Raul served as a Tax Associate at Ernst & Young's Miami office where he focused on domestic compliance, international tax planning and transfer pricing.
Raul earned a M.S. in Taxation and a Bachelor of Business Administration at the University of Miami, and is a licensed CPA in the State of Florida.